Ronan Wiseman, LIJSL Technical Director
Director of Player Development Program (PDP)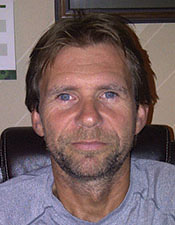 A graduate of Adelphi University, where he earned a BBA in Business Finance and MS in Banking and Money Management., Mr. Wiseman captained the soccer team through the school's most successful years, including an appearance in the Elite Eight stage of the NCAA Tournament.
Mr. Wiseman went on to play professionally in the North East Professional Super League, the Hellenic Professional Soccer League, and the United Soccer League (USL).
He completed his professional playing career with the Long Island Rough Riders, eventually moving from the pitch to the technical area, as head coach of the USL "A" League side
Mr. Wiseman has also had successful coaching stints at several nationally acclaimed collegiate programs, including Hofstra University, Long Island University, the United States Merchant Marine Academy, as well as his alma mater, Adelphi University.
While coaching at Adelphi University, he worked as a United States Soccer Federation (USSF) Region 1 Staff Evaluator identifying and selecting elite youth soccer players for the USSF National Team Program.
Mr. Wiseman holds the prestigious USSF "A" License, is CPR and AED certified, and is a member of both United Soccer Coaches and the United States Soccer Coaches Organization.
As the Technical Director for the Long Island Junior Soccer League (LIJ), one of the largest youth leagues in the United States, with 60,000 registered youth players, he is responsible for the league's technical direction and player development pathways. Mr. Wiseman, in his role as the Director of the Leagues' Player Development Program (PDP), maintains direct responsibility for all aspects of the program, including coaching selection, curriculum, player and parent college guidance and player development opportunities in the greater Long Island soccer landscape.
Coaching Staff
Richard Baroniunas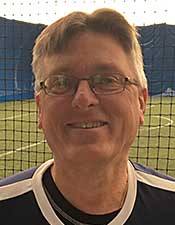 Owner of an NSCAA Advanced National License since 2004, as well as a USSF Grade 7 Referee credential since 1999, and his CPR/AED certification Baroniunas has been serving as a soccer coach and trainer since 1995. Known to many in the soccer community, he has worked within the Massapequa, HBC, East Islip, Rockville Centre, Bayport, Hicksville, Levittown, New Hyde Park, Sachem, and Lynbrook soccer clubs. He was also the JV soccer coach at Our Lady of Mercy Academy from 2003-2007 and also headed up the Massapequa Referee Intramural program from 2002-2009. In addition, Baroniunas has been active at the league level, serving as the head of the LIJSL Referee Evaluation Committee since 2003, and the head of the Sportsmanship Committee since 2001. He has also been a coach in the LIJSL ODP program since 2004. A product of the New Hyde Park Travel program in the early 1970's, he went on to play four years at NHP HS and one season at Nassau Community College before earning bachelor's degrees from New York Tech and College of Old Westbury.
Hervé Corda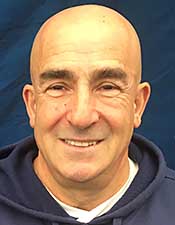 After winning multiple championships as a youth and high school player in France, Corda played in Mexico, Tunisia, the West Indies, Israel, Italy, and Brazil as part of Football Corporatif from 1986-1992. He then began his extensive coaching career in soccer encompassing over 25 years all over the world, Herve is the head coach for several teams and programs in several clubs on long Island. He has previously held key coaching positions in the LIJSL and ODP Program as Head Coach as well as an active member of the coaching staff for the New York Red Bulls Youth Soccer Program. Corda been an LIJSL ODP Coach since 2009. He currently holds an NSCAA Director of Coaching Diploma, NSCAA Premier Diploma, NSCAA goalkeeper level 2, USSF license, USYSA TOPS State Coaching Diploma, National Youth Coaching License and his CPR/AED certification.
Ben Diallo
A native of Guinea, West Africa, Ben Diallo is a former college and professional player. During his career at Dowling, he won the NYCAC and made the NCAA tournament every year including the first ever for the school. He garnered many school, conference and regional honors along the way before moving on to play professionally for the Long Island Rough Riders in the A-league. Ben's been training/coaching teams in the Bayport and East Islip. He coached PDP last year and recently became certified in CPR/AED.
Karim Diallo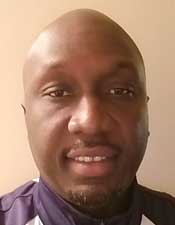 Diallo has shown that he knows how to prepare for soccer competition at the highest levels. As a coach he has helped lead the Smithtown West boys varsity team to the NYS Quarterfinals in 2008, turned the Dowling College Women into perennial conference contenders, and was part of the staff that led the Dowling men to four straight Final Eight appearances in the Division II National Tournament, including a national championship in 2006. He had similar success as a player, winning a national championship with the Long Island Rough Riders in 2002, and leading Dowling to the Final Four in 2001 while earning all-conference and all-region honors. Prior to that, he was a member of the Guinea Youth National Teams from 1995 to 1997 (U19 and U21). Karim holds an Advanced National Coaching License from the NSCAA and is CPR/AED certified.
Kevin Doherty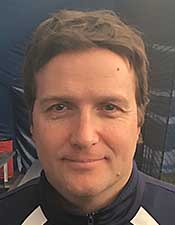 After playing four years at LIU, C.W. Post campus, Kevin graduates with his B.S. in Physical Education. His playing career include stints with the Long Island Rough Riders in the A-league and West Chester Flames. Kevin's coaching career started in his hometown in Ireland, where he coached in the youth program. Since 1994 he has coached for a number of soccer clubs including Albertson and Massapequa and has been a staff coach for the LIJSL PDP program (formerly known as the ODP and Select Programs). Kevin holds his Advanced National License and is CPR/AED certified.
Ryan Dunnan
To introduce myself, I am originally from England, and have been playing/coaching soccer for the majority of my life. I signed for English Professional club Halifax Town FC & was there for nearly 3 Years, signing YTS forms during that time. After Leaving Halifax Town FC, I went to Oldham Athletic FC for a short time before Signing for Scarborough FC. Since Leaving Scarborough FC, I went onto play Non – League Football with various Clubs such as Lancaster City, Rossendale United and Others. After turning my attentions to Coaching, I passed my UEFA B Licence in November 2011, again taking the Course with the Professional Football Association in England (P.F.A.) I passed my FA Youth Award Module 3 in May 2016 and completed my Full FA Youth Award in Sept 2016 with the P.F.A. Before moving to the United States I coached at Blackburn Rovers FC Academy for 4 seasons working with various age groups, many of which were competition winners. I believe with hard work and determination , the opportunities for youth players are limitless. I look forward to sharing my knowledge and coaching philosophy with the players, as well as aiming to develop all aspects of their games (technical / psychological / physical / social).
Rick Fatscher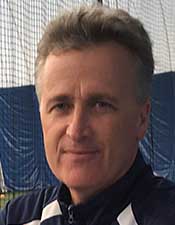 A native of Massapequa, Fatscher had a stellar playing career as a youth player, playing goal for the LIJSL Select team and the ENYSYA State Select team from 1978-1982. He also won a gold medal as a member of the LI team at the 1981 Empire State Games before spending five years at Syracuse University where he earned Most Outstanding Player honors on the Orange's 1985 Big East Tournament Champion team. As a coach he has experience working as the goalkeeper coach at Syracuse, spent two years as the LIJSL Select Goalkeeper Trainer from 1994-96, and worked with numerous clubs across LI for the last 18 years. He holds a NSCAA B License and is CPR/AED certified.
Brian McAughey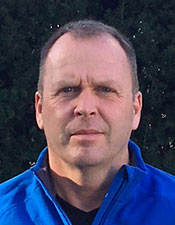 Brian first worked in the LIJSL ODP Program in 2003, and has trained teams in both the boys and girls programs. With over 25 years experience as a soccer coach, Brian has trained teams for Massapequa, HBC, East Islip, Rockville Centre, and Sachem soccer clubs. He holds a NSCAA Premier Diploma, the Advanced Director of Coaching Diploma, the UEFA 'A' Coaching License, and is CPR/AED Certified.
Prior to moving to Long Island, Brian's coaching career in the United Kingdom included positions in professional and international youth soccer, as well as extensive coaching experience in international women's soccer.
Russell Murphy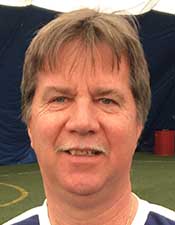 A long-time coach in the West Islip and Sachem soccer clubs, Murphy has been the head coach of the girls developmental team in the LIJSL ODP/Select program since 2006. A former player in the LIJSL and at Clarkson College in upstate New York, he now holds his NSCAA Advanced National Diploma and is CPR/AED certified.
Bartlett Polster Jr.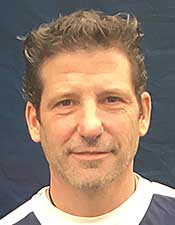 Polster has been a member of the LIJSL PDP Staff since 2006. Polster is currently a trainer for LIPS Organization and the current Intramural/Interleague Director of Coaching for the Sachem Youth Soccer League. He also serves as the Head Trainer for the Sachem Youth Travel Girls 2007 program.
Polster past accomplishments on Long Island have led him as former Volunteer goalkeeper Coach for the Stony Brook Men's Team 2008-2009. Vice President of Player Development for VOB from 2005-2007, Lead Director for the Stony Brook Travel Academy from 2007-2010 and Director of Coaching for the Stony Brook Soccer Club from 2009-2011. Having grown up and currently living in Deer Park Long Island, Polster played and started for four years at Virginia Commonwealth University in Richmond VA. He currently holds his NSCAA Premier Diploma, USSF "F" License, Director of Coaching Diploma, Goalkeeper II Diploma, and a U.S. Soccer National Youth License. Polster has obtained his many USC Technical and Tactical diplomas to better understand the new US Soccer Initiatives. Polster was also named the 2006 LIJSL Sportsmanship Coach of the Year Award, is CPR/AED certified and has been a USC Member since 2002.
Scott Scelsa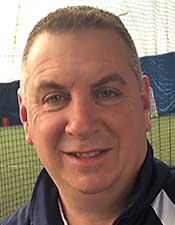 Scelsa has been a coach in the LIJSL ODP Program since 2007. His vast coaching experience includes training numerous youth teams across Long Island. He has also been an assistant coach for the Brooklyn Knights BU15 Team who made it to the Super Y league National Finals. He currently holds his NSCAA National and Advanced National Diplomas and is CPR/AED certified. He is a product of the Massapequa Soccer Club and Massapequa HS, as well as being a LIJSL Select player in the 1980's.
Chris Schmidt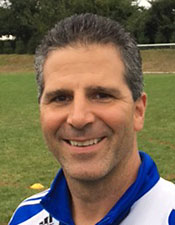 Chris Schmidt has been a member of the LIJSL PDP Program since 2006. He has trained in numerous programs and clubs across Long Island, including as a past member of the New York Red Bulls training programs.
Chris is positive, energetic, and seeks to get the very best out of his players on and off the field. He is the owner of NSCAA National and Advanced National Coaching diplomas, and he is CPR/AED Certified.
Mervin Shade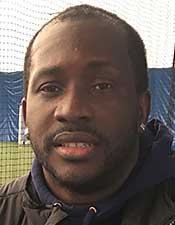 Mervin was a 4-year starting goalkeeper at Dowling College, earning Second Team All Conference Honors in 1998. In 2001, Mervin was the ECAC Men's Player of the Year, First Team All Conference, and First Team All Region. Additionally, Dowling College made it to the Final Four in 2001. From 2006-2011, Mervin served as a coach for the Men's and Women's teams at Dowling College. During that time, the men's team won the Division II National Championship in 2006. Mervin has also coached at Suffolk Community College, winning a Men's NJCAA National Championship in 2014. Mervin currently is an assistant coach with the women's soccer team at Adelphi University, which won the school's first Conference Championship in 2015 and made it the Final 16 of the NCAA Tournament. He is affiliated with numerous clubs on the island, including Massapequa, Smithtown, Farmingdale, Bayport and East Islip. He is also currently the Director of MS Goalkeeping Academy. He holds a NSCAA State, Regional, and National Goalkeeping licenses.
Oscar Villegas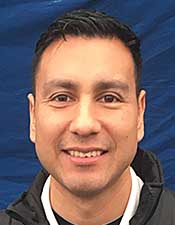 A long time soccer trainer and coach across Long Island, Villegas has also had a successful sports marketing career, focusing his efforts on the promotion of the game of soccer. This includes roles as a player, coach, and marketing executive within the Red Bulls organization. He currently holds an Advanced National Diploma from the NSCA, is CPR/AED certified, and is still actively playing the game and involved in the soccer freestyling movement.